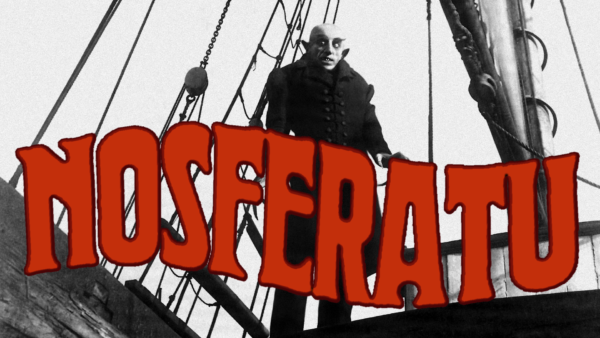 "Nosferatu (1922) with live score / Jack Curtis Dubowsky"
About Jack Curtis Dubowsky Ensemble
JCDE sparks new life with original scores to classic silent films including Nosferatu, The Golem, The Phantom Carriage, Sunrise, Dr Jekyll and Mr Hyde, and The Mark of Zorro, for which they released a soundtrack album ZORRO in 2017. A team of top players led by composer and conductor Jack Curtis Dubowsky, JCDE combines intricately composed material and structured improvisation.
*****************
Jack Curtis Dubowsky – Conductor, composer
R. Scott Dibble – Keyboards
Laurel Diskin – Violin
Gabriel "SLAM" Nobles – Percussion
Jeff Schwartz – Double Bass
Charles Sharp – Reeds
Sean Stackpoole – Flutes
About Nosferatu
An iconic German expressionist film directed by F. W. Murnau, one of the influential directors of his day. Dracula became a caricature in many later films, but Nosferatu superbly exploits his contradictions: worldly but cloistered, approachable but distant, mannered but deadly. The film's element of the Black Death – the European plague with no cure – would have resonated strongly with a 1922 audience that survived the Influenza Pandemic of 1918-1919 that killed over 40 million people. Nosferatu leans lighter on the daylight-garlic-crucifix tropes that are clichés in later films, and (avoiding spoilers here) keeps his ancestry and demise mysterious and opaque. The film emphasizes the supernatural with stunning high-speed special effects, created in-camera.