Watch From Home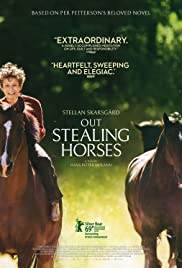 Out Stealing Horses
(123min PG 13)
November 1999: 67-year-old Trond (Stellan Skarsgård), lives in self-imposed isolation and looks forward to welcoming in the new millennium alone. As winter arrives he meets one of his few neighbors, Lars (Bjørn Floberg), and realizes he knew him back in the summer of 1948. 1948 - the year Trond turned 15. The summer Trond grew up. OUT STEALING HORSES is based on the bestselling novel by Norwegian author Per Petterson, which received several important international awards and was included in The New York Times '10 Best Books of 2007 (Fiction)'. Petterson's novels have been translated into more than 50 languages.
The Fight
(96min PG-13) 2020
The Fight is an inspiring, emotional insider look at how these important battles are fought and the legal gladiators on the front lines fighting them. Directors Elyse Steinberg, Josh Kriegman, and Eli Despres capture the rollercoaster ride of the thrill and defeat in these deeply human battles. When a mother is separated from her child, a soldier is threatened to lose his career, a young woman's right to choose is imperiled at the pleasure of a government official, and the ability to exercise our basic right to vote is threatened, the consequences can be devastating to us and to future generations. The Fight celebrates the unsung heroes who fiercely work to protect our freedoms.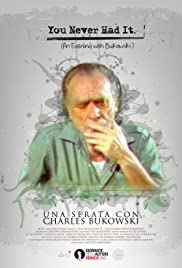 You Never Had It: An Evening with Bukowski
(52min) 2020 USA
This documentary is based on a video interview conducted in January of 1981 by Silvia Bizio with the famed writer Charles Bukowski at his home in San Pedro, California. It was a long night of smoking cigarettes and drinking wine with Bukowski and his soon to be wife, Linda Lee Beighle, talking about all kind of subjects, from writers to sex, love and humanity. The interview was shot on Umatic tapes, which were almost lost for over 30 years. The tapes have been digitized and edited along with new shots in Super8 of scenes of Los Angeles today and poems read by the same Bukowski.
The HipPea offers Art Theatre visitors a fresh and healthy alternative to traditional fast food – Falafel! Made from organic chickpeas their Gluten-Free falafel is based on a secret family recipe.
VISIT THE HIPPEA ►
Our intimate wine bar brings you the best in personally chosen wines from around the globe. Enjoy artisanal meats and cheeses to make your visit a complete evening to remember.
ABOUT ART DU VIN ►
Voted THE NUMBER ONE INDEPENDENT THEATRE in Los Angeles, the Art opened as a silent movie theatre and included a pipe organ and orchestra pit. It is the oldest operating single screen house in Long Beach. Our art deco, streamline moderne-style historical landmark is famous for its screening of the most imaginative and stimulating independent, documentary, animated, alternative lifestyle, and foreign language films. After one million dollars of loving restoration, the addition of a wine bar and coffee bar, The Art Theatre is the perfect destination for memorable evening.
Stay up to date with Art Theater news and events.