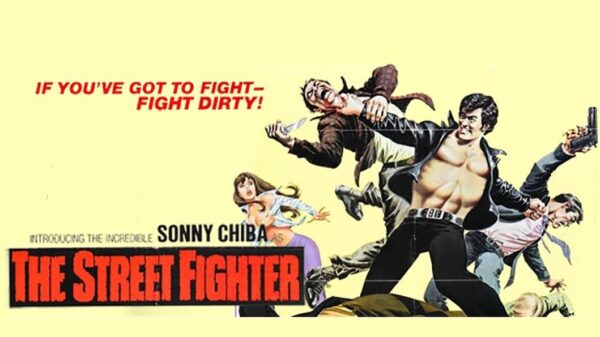 The ART Theatre presents A CENTURY OF CINEMA, an ongoing celebration of the history of the movies. This month we continue our spotlight on Japanese cinema with a special Martial Arts Movie Night! We are proud to present 1974's The Street Fighter and Return of the Street Fighter back-to-back with an exclusive preshow featuring exclusive trailers, vintage ads, a cartoon and trivia with prizes!
Starring Sonny Chiba ("Kill Bill")
Director Shigehiro Ozawa
Country Japan
Language Japanese w/ English Subtitles
Genre Action (Karate), Crime, Thriller
MPAA Rating R (Under 17 not admitted without parent or guardian)
Summary: (The Street Fighter) After failing to reach a deal with her enemies, a mercenary karate master decides to protect the daughter of a recently deceased oil tycoon from the evil conglomerate that's after her inheritance. (Return of the Street Fighter) Mercenary karate master Tsurugi gets mixed up in a plot by the American mafia to take over the karate dojos in Asia, aided by a corrupt dojo master.
Presented in association with the Arts Council for Long Beach.