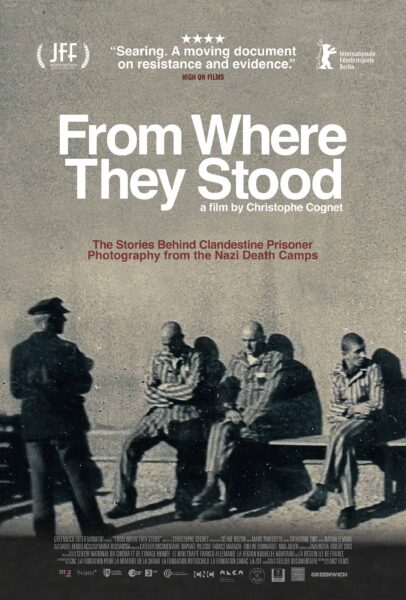 Special Guest Lecture and Q&A Saturday 9/3, Donald Schwartz, Ph.D, Professor Emeritus (History) of California State University, Long Beach! The lecture seeks to address the issue of Holocaust denial and how photographs offer powerful evidence to counteract denial of the Holocaust.


Starring: Tal Bruttman, Corinne Halter
Summary: It is not widely known that a handful of prisoners in the Nazi death camps managed somehow to take clandestine photographs of the hell that was being hidden from the world. Director Christophe Cognet retraces the footsteps of these courageous men and women in a quest to unearth the circumstances and the stories behind their photographs.
Director: Christophe Gognet
Genre(s): Documentary, Drama, History
Rating: NR
Runtime: 115 min