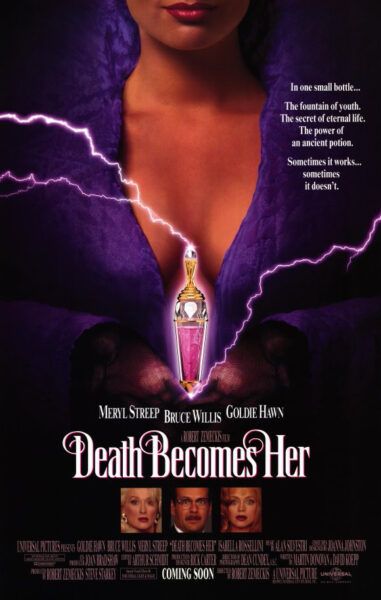 "The Art After Dark" is a new late-night member series, screening single-showing specially curated films, free to platinum, gold, and silver members, with general admission for non-members.
Starring: Meryl Streep, Bruce Willis, Goldie Hawn, Isabella Rossellini
Director: Robert Zemeckis
Country: US
Language: English
Run Time: 1 hr. 44 min
Genre: Comedy, Fantasy, Horror
Year: 1992
MPAA Rating: PG-13
Summary: When a woman learns of an immortality treatment, she sees it as a way to outdo her long-time rival.